Think S.A.F.E. Project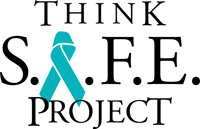 Sexual Assault, Dating Violence, Domestic Violence and Stalking Advocacy and Resources

The Think S.A.F.E. Project (Think Sexual Assault-Free Environment) is Connecticut College's on-campus resource for information about sexual assault, dating violence, domestic violence and stalking.
The Director of Sexual Violence Education and Advocacy/Think S.A.F.E. Project is a trained sexual assault, domestic/dating violence, and stalking advocate and is available to assist students who have been sexually assaulted or who have experienced stalking or relationship violence. The Director also serves as a resource for friends of victims, as well as faculty and those staff supporting students.
Assistance provided:
support for judicial, housing and academic advocacy
connecting students with the appropriate services (medical, counseling, and legal)
providing information about the reporting procedures, both on and off campus
securing an on-campus, no-contact directive
In addition, the Think S.A.F.E. Project provides violence prevention education to the campus community through awareness activities for Domestic Violence Awareness Month and Sexual Assault Awareness month (October and April respectively), residence hall programming, and classroom presentations. The coordinator also facilitates the Coordinated Community Response Team.
Think SAFE Project Sexual Assault Brochure(pdf)

View and download this Think S.A.F.E. Project brochure "What To Do If You Need Help."
Contact information:
The Think S.A.F.E. Project
Phone:
860-439-2219
Email darcie.folsom@conncoll.edu
Darcie Folsom
Director of Sexual Violence Prevention & Advocacy
The Think S.A.F.E. Project