SafetyNet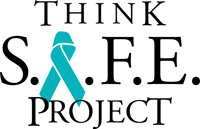 SafetyNet is the Peer Education component of the Think S.A.F. E. Project and is composed of upperclassmen who are trained on the topics of sexual assault, dating violence and stalking.
These students provide educational programs to student groups and residence halls and assist in planning awareness activities, particularly during October, Domestic Violence Awareness Month, and April, Sexual Assault Awareness Month.
Mission
The mission of Connecticut College's SafetyNet is to use our role as peers to influence the campus community through education, awareness and prevention strategies in order to foster a safer, more proactive and engaged environment that will ultimately reduce the occurrence of power-based personal violence.
Students - Get involved!
The Think S.A.F. E. Project will take applications from students who are passionate about the issues of dating/domestic violence, sexual assault and stalking and are encouraged to apply. Email darcie.folsom@conncoll.edu for an application.
Basic Requirements
Be a sophomore or above
Commit to at least 2 semesters
Co-facilitate at least 1 residence hall presentation per semester
Conduct other trainings as required with the Coordinator of Sexual Violence Education & Advocacy
Attend mandatory events including Fall and Spring SafetyNet training sessions, campus awareness projects, annual breakfast meeting, etc.
Participate in projects and chair at least one project per year
Staff informational booths as needed
Contact information:
The Think S.A.F.E. Project
Phone:
860-439-2219
Email darcie.folsom@conncoll.edu
Darcie Folsom
Director of Sexual Violence Prevention & Advocacy
The Think S.A.F.E. Project