Connecticut College News
Back to Current News
Students honor Government Professor Tristan Anne Borer with teaching award
06/1/2010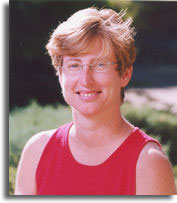 The Connecticut College Student Government Association (SGA) voted unanimously to honor Government Professor Tristan Anne Borer with the student version of the John S. King Award, which is only given when a professor has shown an extraordinary commitment to the students. Borer, who also earned the College´s teaching award given by faculty in 2004, was presented with the award by Jazmine Hughes ´12, a member of SGA, and Corey Testa ´10, the chair of the Judicial Board, at the student leadership awards banquet on May 7. "We give the award to a professor who has gone above and beyond in a single academic year to directly impact the student experience," Testa said. "For 15 years, Professor Borer has worked to improve the intellectual experience for students." Hughes, who nominated Borer for the award, said her efforts go beyond the classroom. Last summer, Hughes was upset to learn that the college community would no longer receive free issues of the New York Times, because the pilot program that funded the newspapers on campus expired and the college did not renew it. But she knew where to turn for help. "Since my first class with her, she has required us to read the New York Times daily, stressing the importance of knowledge of world affairs," Hughes said. "I knew she would be at the forefront of the efforts to get it back." With Borer´s help, a group of students developed and implemented a pilot program that would ensure that several hundred free copies of the New York Times would be available during the fall semester. A donor funded the program in the spring, and SGA submitted a budget request for permanent funding of the program in the future. "I´ve done a lot of service for the College in my 15 years here, but this ranks as perhaps the most enriching," Borer said. "When you hear back from students on how much you have affected them and influenced them, it makes all of it worthwhile."
For media inquiries, please contact:
Deborah MacDonnell (860) 439-2504, dmacdonn@conncoll.edu
You might also like...