Connecticut College News
Back to Current News
Acclaimed novelist to speak on campus Oct. 19
10/13/2011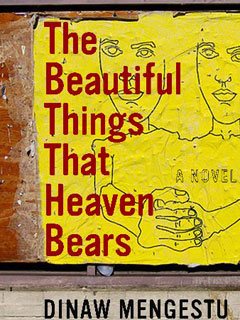 The Department of Literatures in English will bring novelist Dinaw Mengestu to campus to deliver the Lorna F. McGuire Lecture on Wednesday, Oct. 19. Mengestu is an Ethiopian-American writer whose work has received critical acclaim since the publication of his first novel, "The Beautiful Things That Heaven Bears, " which was deemed one of the notable books of 2007 by The New York Times Book Review.
Other literary honors he's received include the Los Angeles Times Book Prize, the Prix du Premier Meilleur Roman Etranger, the Guardian First Book Award and the National Book Award Foundation's 5 Under 35 Award. Mengestu's latest book, "How to Read the Air," was published in 2010, the same year he was included on The New Yorker's list of "20 under 40" distinguished young fiction writers.
"Awards aside, he writes with great sensitivity and subtlety about themes of exile, migration, memory, and loss," said Assistant Professor of English Jeff Strabone.
The lecture, which will include a reading, is at 5 p.m. on Oct. 19 in the Charles Chu Asian Art Reading Room in Shain Library.
It is sponsored by the Center for the Comparative Study of Race and Ethnicity (CCSRE), the Toor Cummings Center for International Studies and the Liberal Arts (CISLA), and the Office of the Dean of Multicultural Affairs.
For media inquiries, please contact:
Amy Martin (860) 439-2526, amy.martin@conncoll.edu
You might also like...