Connecticut College News
Back to Current News
College begins the celebration of the century
01/5/2011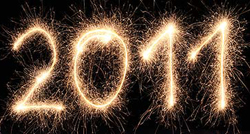 Connecticut College kicks off a year-long Centennial celebration with a series of events designed to highlight the college's history, strengths, achievements and community. "The Centennial is a great opportunity to celebrate both the history of Connecticut College and the broad, globally oriented academic experience of today," President Leo I. Higdon Jr., said.
"Throughout the year, we will honor the college's tradition of excellence in the liberal arts and sciences and the momentum we are experiencing as we move into our second century."
The year begins with events for alumni in the Boston and Philadelphia areas, followed by the Jan. 17 opening of a new exhibit in the Charles E. Shain Library, "Creating a New Library: The First Books at Connecticut College."
Later in January, staff and faculty will welcome students back from winter break with a Centennial tea, reviving a campus tradition from past decades. On Jan. 28, a new Centennial speaker series, "Great Beginnings: Conversations with Alumni," debuts with Lee Eisenberg '99, writer for NBC's "The Office."
And on Jan. 29, a Centennial photo show, sponsored by a student group that promotes connections between the college and New London, opens at the Provenance Center in downtown New London.
Connecticut College was founded in 1911 when Wesleyan alumna Elizabeth Wright launched a campaign to create a college for women in Connecticut after her own alma mater excluded them. Cities across the state competed for the honor of hosting the new college. New London won the day with a beautiful hilltop site overlooking Long Island Sound and a successful fundraising drive. Other major observances of 2011 will include Founders Day in April, Commencement 2013 in May and Reunion in June. Fall Weekend in October will be the largest celebration of the centennial year, with parties, special lectures, panel discussions and other programming.
For media inquiries, please contact:
Amy Martin (860) 439-2526, amy.martin@conncoll.edu
You might also like...