Connecticut College News
Back to Current News
Connecticut College named top producer of U.S. Fulbright students
10/31/2011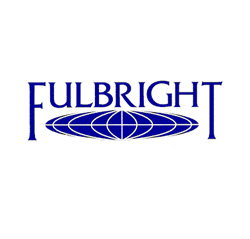 Connecticut College again has been recognized as a top producer of U.S. Fulbright students. The Chronicle of Higher Education published its annual list of top-producing institutions in the Oct. 28 print and Oct. 23 online editions.
In the spring of 2011, three graduating seniors were awarded Fulbright English Teaching Assistantships and two recent alumni were awarded Fulbright Research Awards. Fulbright fellows receive round-trip transportation to the host country, a living stipend, research allowances and medical insurance. Connecticut College is consistently recognized as a top producer of Fulbright fellows, with 23 winners in the last five years.
"A Fulbright fellowship is a perfect complement to a Connecticut College education," President Leo I. Higdon Jr. said. "Our graduates are educated to be active citizens in our global society, and this prestigious fellowship gives them the opportunity to research, teach and continue learning in countries across the world."
Connecticut College's 2011 Fulbright award winners are:
Phoebe Bakanas '10, Fulbright Research Award, United Kingdom
Bakanas, who worked with Connecticut College during the Fulbright application process but applied at large, is researching gesture tracking technology in music at the University of Leeds. A computer science and music and technology double major at Connecticut College, Bakanas discovered her passion for music technology research while completing a senior integrative project as a scholar in Connecticut College's Ammerman Center for Arts and Technology. During her Fulbright fellowship, Bakanas hopes to earn a Master of Science by Research from the University of Leed's School of Computing. She is considering a career in academia or a future in the music technology business.
Larson Hogstrom '09, Fulbright Research Award, Norway
Hogstrom is conducting research in the lab of Cognitive Psychology Professor Anders Fjell at the University of Oslo, examining brain structure changes.
"I've proposed a project to use MRI to study how white matter structure changes with age in older adults," Hogstrom said. "I am interested in this because both Norway and the U.S. are facing population shifts. As time goes on, our societies will be represented by increased proportions of older adults and with this demographic shift will come increased incidences of age-related cognitive decline."
A biochemistry, cellular and molecular biology major at Connecticut College, Hogstrom has spent the last two years working with Professor Michele Diaz at the Duke University Brain Image and Analysis Center. He hopes to attend medical school and continue to pursue research following his Fulbright fellowship.
Matea Ilic '11, Fulbright English Teaching Assistantship, Serbia
Ilic, a double major in sociology and biological sciences with a concentration in cell and molecular biology, is teaching English in a university setting in Serbia. Originally from Bosnia and Herzegovina, Ilic has a special interest in the region and was looking forward to learning more about higher education in the country. She plans to attend graduate school to pursue either public health or humanitarian law following her Fulbright fellowship.
Michael Scharf '11, Fulbright English Teaching Assistantship, Germany
Scharf, a philosophy and German studies double major, is teaching English in Saxony, Germany.
"I think education is very important, especially if it promotes cross-cultural empathy and awareness," Scharf said. "I also have a love of music and believe that it is essential for students to learn something that will facilitate alternate ways of thinking."
Kristen Tamburro '11, Fulbright English Teaching Assistantship, Malaysia
Tamburro, a government major and scholar in the Holleran Center for Community Action and Public Policy is teaching English at a high school in Eastern peninsular Malaysia. Following her Fulbright fellowship, Tamburro plans to attend graduate school for public policy or law.
For media inquiries, please contact:
Deborah MacDonnell (860) 439-2504, dmacdonn@conncoll.edu
You might also like...