Connecticut College News
Back to Current News
Obama's Sista Circle: Black Women in the Obama Administration
04/1/2011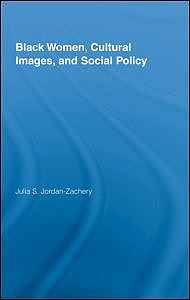 Monday, April 4, Julia S. Jordan-Zachery presents "Obama's Sista Circle: Black Women in the Obama Administration" at Connecticut College. Jordan-Zachery is an associate professor of political science and director of the Black Studies Program at Providence College, where her research focuses on African-American women and public policy. In her talk, she explores how responsive President Barack Obama has been to the policy needs of black women in light of their support of him. As Jordan-Zachery explains, "Answering this question helps us to uncover the passive neglect of black women and how some groups are privileged relative to others."
Jordan-Zachery is the author of a number of articles, including: "The Female Bogeyman: Political Implications of Criminalizing Black Women" and "Let Men Be Men: A Gendered Analysis of Black Ideological Response to Familial Policies," as well as the book "Black Women, Cultural Images and Social Policy," which earned her the Anna Julia Cooper Outstanding Book Publication Award from the Association for the Study of Black Women in Politics. The lecture is free and open to the public, and will take place at 7:15 p.m. in the Charles Chu Asian Art Reading Room of Shain Library. It is sponsored by the College's Department of Government with support from the Suzi Oppenheimer '56 Lecture Fund.
For media inquiries, please contact:
Amy Martin (860) 439-2526, amy.martin@conncoll.edu
You might also like...