Camels Place Four Among Top 10 to Win Roger Williams University Invitational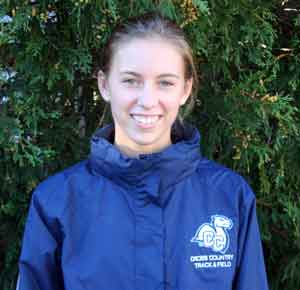 BRISTOL, R.I.--Connecticut College place four runners among the top eight finishers to win the eight team Roger Williams University Invitational at Colt State Park in Bristol Saturday afternoon.
Results
. The Camels scored 34 points and were followed by the host Hawks of RWU, who tallied 69 points. Wheaton College finished third with a score of 81 points. Ariana Beers posted a time of 20:18 en route to a third place finish in her collegiate debut. Emily Winter finished in fifth place with a time of 20:44. Anna Laurence cruised to the finish line 21:14 en route to a seventh place finish. Nicole Adam landed on the All-Invitational team with an impressive eighth place showing in 21:15. Sophomore Heather Rochford posted a time of 21:29 in an 11th place finish. Marissa Shields finished 22nd in 22:13 and Amy Klopp was 23rd overall with a time of 22:14.
---
September 8, 2012