Camels Place Fourth at 12 Team Trinity College Invitational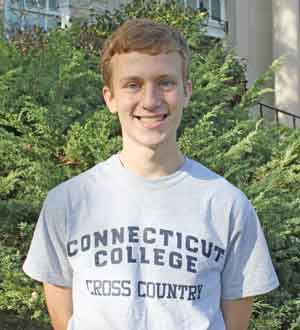 MANCHESTER, Conn--The Connecticut College men's cross country team visited Wickham Park to open the season with the Trinity College Invitational. It was a successful start for the Camels who scored 129 points en route to their fourth place finish.
Results
. Division II entry American International College won the invitational with a score of 24 points. Trinity College, the only other NESCAC school competing at the invitational, place sixth with a score of 137 points. Head Coach Jim Butler tested many of his younger runners at this event. Sophomore Patrick Dermody posted a time of 17:19 on the 5k course to finish in 12th place. Niall Williams finished 19th with a time of 17:34 in his collegiate debut. Freshman Brad Demarco posted a time of 17:36 to finish in 21st place. Dan Burns was 40th in 18:33. Sophomore Michael Joyce finished 41st with a time of 18:35. Dan Gossels was 61st overall with a time of 19:35 and Sam McKeown posted a time of 19:40 en route to a 62nd place finish.
---
September 8, 2012