Senior thesis art exhibition May 4-20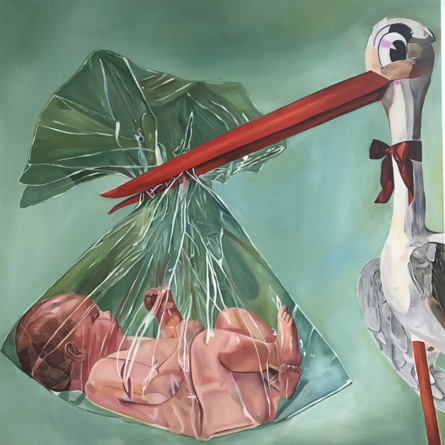 The Connecticut College Art Department presents the annual Senior Thesis Art Exhibition, opening May 4 at 5 p.m. The exhibition will showcase the artworks of graduating millennials as they search for their authentic voices through varied subject matter and material. It is free and open to the public, Monday through Friday, from 9 a.m. to 3 p.m. through May 20.
The students will discuss their works at an opening reception on May 4, from 5-7 p.m., in the Cummings Arts Center galleries. The awards presentation is at 6 p.m.
Political activism, identity, immigration and sustainability are just a few of the themes explored in this exhibition. The show is diverse, including artworks that bring awareness to the dangers of nostalgia and the true cost of "fast" fashion. Photography, paintings, sculptures, prints, drawings and videos are among the mediums used to investigate these varied themes.
The seniors in the 2018 exhibition include Micaela Nee, Lissett Camargo, Emma Gawronski, Dovey Martinez, Greg Montenegro, Lee Messier, Sophie Xue, Rita Peirce, Selena Adams, Kelsi Pipes, Julia Fromson, Dylan Pinkert, Isaih Porter, Alana Wimer, Cheyanne Asplundh and Claire Pite.
For more information, contact Stacey Greer, sgreer@conncoll.edu, 860-439-2740.
---
April 17, 2018