Spring concerts to commemorate Leonard Bernstein centennial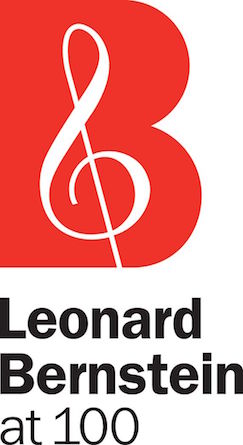 Joining in the worldwide commemoration of the one-hundredth birthday of the legendary composer and conductor Leonard Bernstein, the Music Department will present two concerts, both free and open to the public.
On Monday, April 30, 7:30 p.m., the College's choirs will hold their spring concert at Harkness Chapel, "Somehow, Someday, Somewhere." The Chorale will celebrate the Bernstein centennial with a performance of "The West Side Story Choral Suite," which includes the famous piece, "Somewhere." Camel Heard will present additional music of hope and perseverance by Koepke, Lauridsen, Powell, Szymko, and Whitacre including "Will the Circle Be Unbroken?" and "Lorica (I Arise)." The sopranos and altos of both choirs will combine to present the powerful piece commissioned by Vox Femina, "Still I Rise," by Rosephanye Powell. The choirs are led by Director of Choral Activities Wendy Moy, assistant professor of music.
On Wednesday, May 2, at 7 p.m. in Evans Hall, Cummings Arts Center, the Connecticut College Concert Band, The U.S. Coast Guard Band and The Waterford Community Band will perform a Leonard Bernstein Centennial Tribute, a Celebration of His Music. Gary Buttery and Zach Thomas will co-direct the performance, which includes four dances from "West Side Story" arranged for symphonic band by Ian Polster: Scherzo, Mambo, Cha-cha and Cool (Fugue); the Overture to "Candide;" A Simple Song from Mass; Three Dance Episodes from "On The Town;" and Danzon (from the ballet Fancy Free).
---
April 24, 2018