Big Oil
Alexis Kerner '02 is teaching the world to love Spanish olive oil.
IN AN OVERLY AGGRESSIVE effort to persuade the residents of Athens to relinquish possession of their city, the Greek god Poseidon thundered down his mighty trident upon the brittle stone of the Acropolis, creating a fissure that released a torrent of salt water.
Impressed, but not yet convinced, the mortals decided to entertain other offers.
So Poseidon's niece Athena, goddess of wisdom and justice, (also interested in Athens real estate), opted to take a different approach and created the first olive tree as a gift to the people.
The mortals went with the more diplomatic Athena, choosing the bountiful tree, and today the green and silvery leaves that sway gently in the breezes gracing the Mediterranean represent a powerful culinary and symbolic force throughout the entire region, particularly in Spain, which happens to produce more olive oil than anywhere else on Earth and boasts prestigious historic roots, having provided the Roman Empire with its olive oil.
Alexis Kerner '02 lives in the center of that olive paradise, in Seville, Spain, and she's teaching people every day how to appreciate the nuances and complexities of olive oil.
Kerner is an expert olive oil taster and founder of the Olive Oil Workshop in Seville, where she hosts tastings, pairings and tours of local mills and farms throughout the Andalusian region of southern Spain.
When I spoke to her by Skype one summer afternoon, she'd just returned from Jerez, the Andalusian city renowned for its fine sherry. She spends much of her time in the Spanish countryside meeting with oil producers and familiarizing herself with their products, something that perfectly combines her professional background and education in environmental studies with her passion for good food. And in Spain, there's virtually no food that isn't accompanied in some way by olive oil; even certain gourmet cocktails find a way to incorporate it.
"When I first got to Spain, I thought everybody was crazy, because there was nothing they didn't want to put olive oil in," Kerner says. "Every American recipe they wanted to make with olive oil. It was their solution to everything. You'd have a rash or something, and they'd say, 'Oh, put olive oil on that,'" she adds, laughing.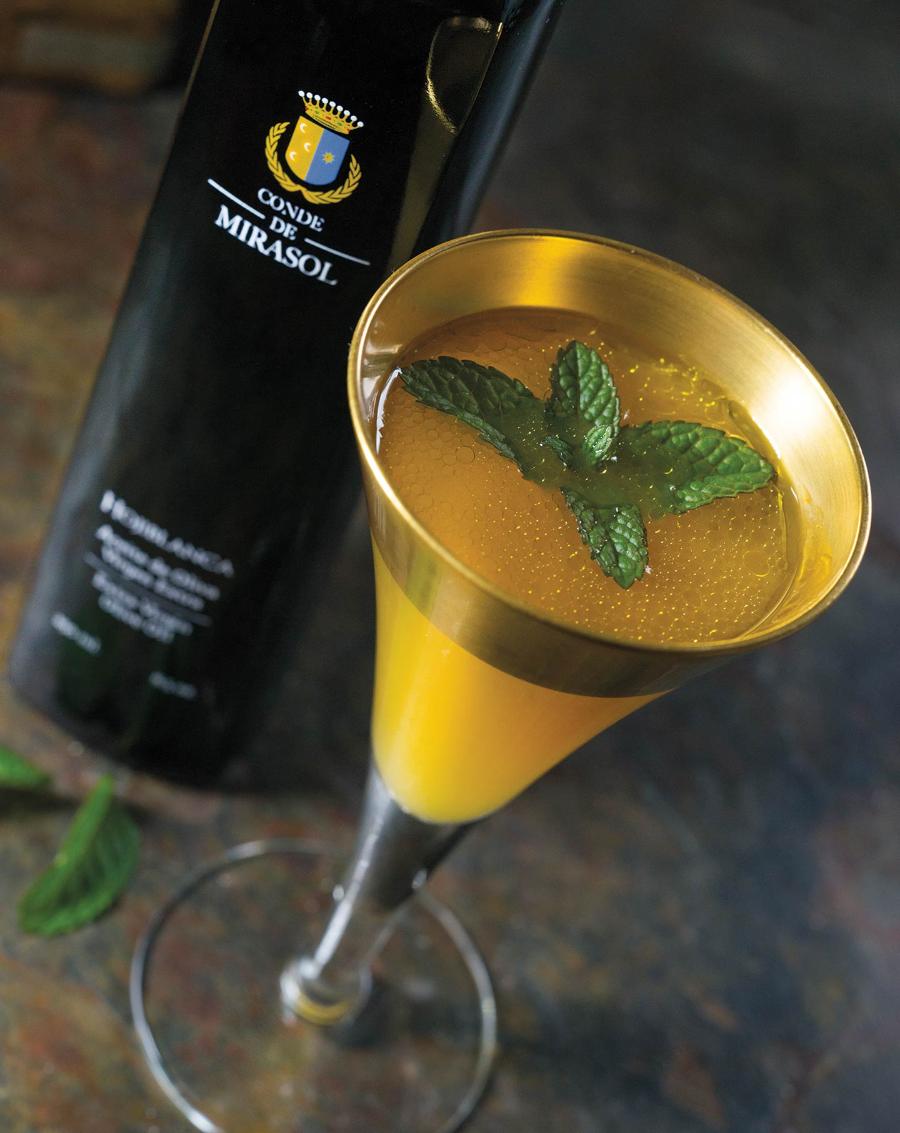 But after reading about the history of Sephardic food in Spain, Kerner decided to take a class about olive oil, and she developed not only an understanding of this Spanish culinary obsession, but decided to leave her job working for a government environmental agency and train to become an olive oil sommelier.
In the U.S, there's a tendency to limit olive oil to salad dressing and pasta sauce, so the subtle variety of flavor profiles are lost on most of us. In countries like Spain, expert tasters make a living by detecting those subtleties and are even required to obtain government certifications and undergo intensive training in the same way wine sommeliers do.
Spain belongs to a regulating body called the International Olive Oil Council, where it joins fellow members that include France, Italy, Israel, Montenegro and Iraq in adhering to strict production and chemical guidelines with the oils they produce. Each of these countries must have a dedicated laboratory for chemical analysis and trained tasters like Kerner who are qualified to run the labs. America has no such regulation, so oil labeled as extra virgin (the purest and highest quality available) is often of far lower quality and hasn't gone through a cold extraction process using a centrifuge, the way true extra virgin oils must.
But chemistry is only half the story. Before an olive oil can be declared extra virgin, it must also unanimously appease the palates of an eight-person panel of experts who can detect even the slightest defect, such as the residual flavor of mold that may have been on the olives during the extraction process, or a hint of vinegar that disqualifies an oil from achieving extra virgin status. Learning the distinct flavors of oils from each area of the country also requires tremendous skill.
"Spain has about 260 varieties of olives, and each one has a different characteristic that reflects the climate and growing conditions, just like grapes that are used to make wine," Kerner explains. "For example, in the south of Spain, an Arbequina olive will create a somewhat spicy oil, whereas in the north of Spain where there's more rainfall, those olives lead to smoother oils with little spice."
An understanding of this diversity informs the food pairings Kerner teaches in her workshop. "If you're having fish, I'd recommend one of those lighter Arbequina oils from northern Spain, as opposed to a spicier, slightly bitter Picual from the south," she says.
When she's not conducting tastings or touring mills, Kerner judges olive oils in countries ranging from Israel to Portugal. But her first love is educating people how to broaden their use of olive oil in unconventional ways, whether it's putting it on their toast in the morning, drizzling it on fruit or mixing it with cocoa powder and powdered sugar to create a healthy chocolate sauce for ice cream.
"I love teaching, and have a great time showing people how to distinguish between quality extra virgin olive oil and the imposters," she says. "Good extra virgin olive oil can transform practically any food or recipe you can think of, and has significant long-term health benefits as well."
OLIVE OIL COCKTAIL
2 parts Sweet Anis from Rute
5 parts Peach juice
2 parts Apple juice or concentrate
1 scant part Hojiblanca olive oil
from the Subbética, preferably
Conde de Mirasol
Ice for shaking
Mint for garnish
Chill all the ingredients except the olive oil prior to mixing
Shake the mixture vigorously with ice
Serve in a very cold fluted glass, garnish with mint
For additional unique recipes, information on specific oils and details on Kerner's tastings or tours, visit www.theoliveoilworkshop.com