"Adventures in BiodiverCITY" Keynote Address
Friday, February 26 2016 - 9:30 a.m.
Evans Hall
*This event will be live streamed starting at 9:30 a.m.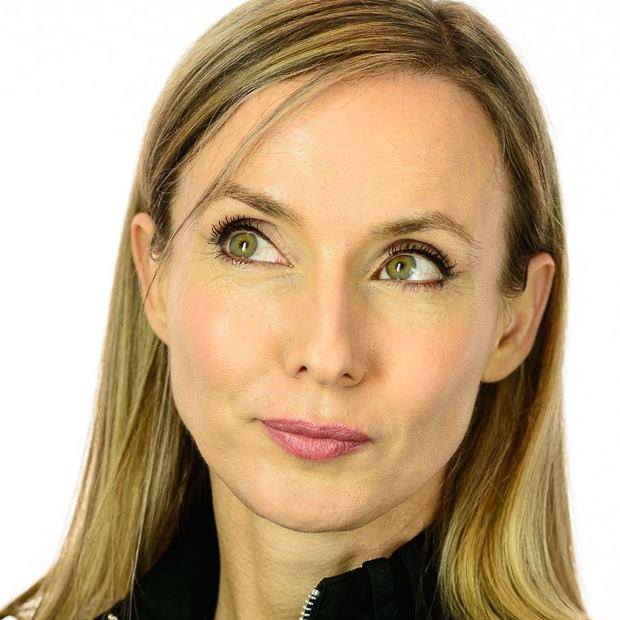 One of America's brightest digital pioneers, Natalie Jeremijenko has been named one of the Top 100 young innovators by the MIT Technology Review, and one of the Top 40 most influential designers by I.D. Magazine. She now directs the xDesign Environmental Health Clinic at NYU, and is the former Director of Yale's Engineering Design Studio.
Her experimental design—hence xDesign—explores the opportunities new technologies present for social change. It centers on structures of participation in the production of knowledge, information, and the political and social possibilities—and limitations—of information and emerging technologies. Much of it involves biochemistry, physics, neuroscience and precision engineering, and almost all of it is carried out through public experiments.
xHIBITION
Monday, January 25 - Friday, March 4, 2016
Cummings Main Galleries, Second Floor
Gallery Hours: Monday - Friday 9 a.m. - 5 p.m., Saturday/Sunday 1 - 4 p.m.
Connecticut College is pleased to present xHIBITION, a show by artist, engineer and environmental activist Natalie Jeremijenko, one of the leading practitioners at the crossroads of speculative art, technology and the ecology in the country.
Jeremijenko's xHIBITION is the opening event that previews the College's Ammerman Center for Arts and Technology 15th Biennial Symposium on Arts and Technology, "Open All Ports." Jeremijenko's xHIBITION is Jan. 25 to March 4. She will present the keynote address at the symposium on Feb. 26.
xHIBITION is a collaborative space, full of prototypes, devices, and plans for action in our shared environmental commons. Projects range from waste-powered, tree-based cloud storage, to hacked, contaminant-sensing robotic dogs, from a suspended urban farm to zipline-based rapid transit and more. All of these are conceived as propositional, open "prescriptions" from Natalie Jeremijenko's Environmental Health Clinic. Together, they outline a collaborative plan harnessing existing human expertise and structural resources on campus to radically reimagine and redesign public infrastructure. xHIBITION is an invitation for the college to take on a role of intellectual leadership in addressing what Jeremijenko calls the "space race of the 21st century," redesigning our relationship to natural systems to improve human and environmental health.