We're incredibly proud to have hosted this incredible speaker lineup for the 2015 Elizabeth Babbott Conant Interdisciplinary Conference on the Environment!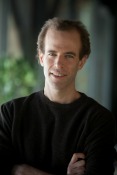 Dan Barber, executive chef of Blue Hill, a restaurant in Manhattan's West Village, and Blue Hill at Stone Barns, located within the nonprofit farm and education center, Stone Barns Center for Food & Agriculture. He is the author of "The Third Plate: Field Notes on the Future of Food" (Penguin Press). His opinions on food and agricultural policy have appeared in the New York Times, along with many other publications. Barber has received multiple James Beard Awards including Best Chef: New York City (2006) and the country's Outstanding Chef (2009). In 2009 he was named one of Time magazine's 100 most influential people in the world.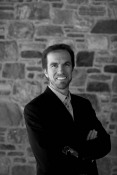 David Barber, co-owner of Blue Hill a working farm, restaurant, product and consulting company supporting agriculture that positively contributes to the world's food system. The 138-acre farm in Great Barrington, Mass., has been in the Barber family for three generations. Blue Hill restaurant has locations in Greenwich Village and Pocantico Hills, N.Y., and is a leader in the movement to promote ecologically produced food. David is a founding partner and board member of the Stone Barns Center for Food and Agriculture in Westchester County, N.Y. The mission of this unique nonprofit is to celebrate, teach and advance community-based food production, from farm to classroom to table. This organization works in association with Blue Hill's second restaurant located on the grounds of Stone Barns Center. David serves on the Board and Executive Committee of Stone Barns Center and chairs their finance committee. He also serves as a member of the Board of Trustees for Connecticut College, the Jacob Burns Film Center and the Collegiate School in New York City.
Andras Forgacs, co-founder and CEO of Modern Meadow. He is a Kauffman Fellow with the Center for Venture Education and a Term Member with the Council on Foreign Relations. Andras holds an MBA from the Wharton School of Business and a Bachelor of Arts with honors from Harvard University. Previously, Andras Co-Founded Organovo, a leader in tissue engineering which pioneered the use of 3D bio-printing to create human tissue for a range of medical applications. Organovo's bioprinting technology was recognized by MIT Technology Review on its TR50 list of the most innovative companies for 2012 and named one of the top inventions of 2010 by Time Magazine.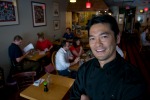 Bun Lai, is a James Beard Nominated Chef, a former director of a non-for-profit that serves low income diabetics, an author who has been published in Scientific American Magazine, and a speaker who has spoken at Harvard School of Public Health, Culinary Institute of America and World Wildlife Fund at National Geographic Society. His restaurant, Miya's, founded by his nutritionist mother over three decades ago in New Haven, is the first sustainable sushi restaurant in the world.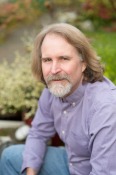 David Montgomery, a MacArthur Fellow and a professor of geomorphology in the Department of Earth & Space Sciences at the University of Washington. He earned his B.S. in geology at Stanford Univeristy (1984) and Ph.D. in geomorphology at UC Berkeley (1991). His research interests involve the effects of geological processes on ecological systems and human societies, and interactions among climate, tectonics, and erosion in shaping topography on Earth and Mars. He has published more than 200 scientific papers, four technical books, and is a three-time winner of the Washington State Book Award, for "The Rocks Don't Lie: A Geologist Investigates Noah's Flood," "Dirt: The Erosion of Civilizations," and "King of Fish: The Thousand-Year Run of Salmon."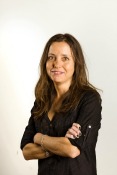 Danielle Nierenberg, president of Food Tank and an expert on sustainable agriculture and food issues. She has written extensively on gender and population, the spread of factory farming in the developing world and innovations in sustainable agriculture. Danielle founded Food Tank in 2013 as an organization focused on building a global community for safe, healthy, nourished eaters. Follow her on Twitter: @Food_Tank, @Dani_Nierenberg.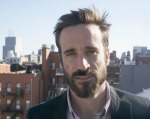 Augustine Sedgewick was born in Portland, Maine, in 1979 and earned his doctorate at Harvard University in 2011. His research and writing explores the interdependence of ways of life and systems of knowledge in the global history of American capitalism, and has won support from the American Council of Learned Societies, the Andrew W. Mellon Foundation, and Harvard University's Charles Warren Center for Studies in American History. His essays have been published in International Labor and Working-Class History and History of the Present, and he is now writing a book on coffee, energy, work and capitalism that will be published by the Penguin Press.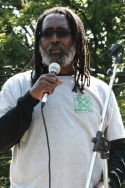 Malik Yakini, is a founder and the executive director of the Detroit Black Community Food Security Network (DBCFSN). DBCFSN operates a seven-acre urban farm and is spearheading the opening of a co-op grocery store in Detroit's North End. Yakini views the "good food revolution" as part of the larger movement for freedom, justice and equality. He has an intense interest in contributing to the development of an international food sovereignty movement that embraces Blacks communities in the Americas, the Caribbean and Africa.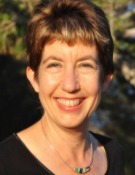 Marlene Zuk, is a biologist and writer. She is a professor in the Department of Ecology, Evolution and Behavior at the University of Minnesota, where her research focuses on animal behavior and evolution, mostly using insects as subjects. Dr. Zuk is interested in the ways that people use animal behavior to think about human behavior, and vice versa, as well as in public understanding of evolution. She teaches graduate and undergraduate courses on a diversity of topics, including a seminar on "What's the Alternative to Alternative Medicine?" In addition to publishing numerous scientific articles, Dr. Zuk has written for the New York Times, the Los Angeles Times, the Chronicle for Higher Education, and Natural History magazine. She has published four books for a general audience: "Sexual Selections: What we can and can't learn about sex from animals;" "Riddled with Life: Friendly Worms, Ladybug Sex, and the Parasites That Make Us Who We Are;" "Sex on Six Legs: Lessons on Life, Love and Language from the Insect World" (a New York Times "Editor's Choice"); and most recently "Paleofantasy: What Evolution Really Tells Us About Sex, Diet and the Way We Live."