onStage at Connecticut College presents Anonymous 4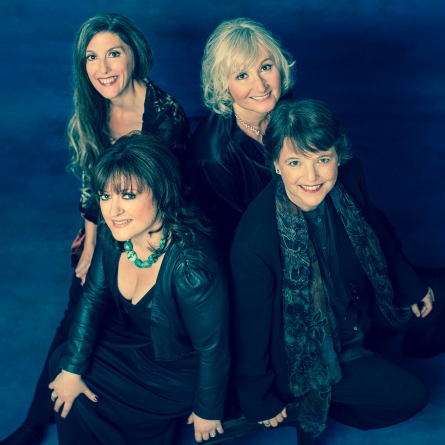 They may have been anonymous when they began in 1986, but vocal ensemble Anonymous 4 has been playing to sold-out audiences around the world for years. And now they'll bring their angelic voices to campus for an onStage at Connecticut College performance on Friday, Nov. 20, at 7:30 p.m. in Evans Hall.
The group — comprising singers Ruth Cunningham, Marsha Genensky, Susan Hellauer and Jacqueline Horner-Kwiatek — will perform "Anthology," a program featuring ancient, traditional and modern works from their prize-winning recordings. They have called the program "a special concert to celebrate our years together," years that will come to an end after this season.
"They will no longer tour," explained Robert Richter '82, the College's director of arts programming. "They made the decision to disband while still in great voice, so I'm very excited that we are able to bring them to the College during their final season."
Leaders in the early music field, Anonymous 4 have also put their singular stamp on American traditional songs as well as songs written for them by some of the best-known composers working today, including David Lang, the 2008 winner of the Pulitzer Prize for Music. His work, "Head, Heart," is part of the onStage program.
"They're such wonderful performers, and they're known for their beautiful concerts," Richter said. "I expect the passion they have always shown during performances will be heightened as they wind down the long, successful Anonymous 4 era."
Tickets are $22, $20 for seniors and $11 for students. Tickets can be purchased online at http://onstage.conncoll.edu, by phone at 860-439-ARTS (2787) or via email to onstage@conncoll.edu.
---
November 6, 2015