onStage presents the Howard Fishman Quartet Feb. 19
The charisma, synergy and energy of the Howard Fishman Quartet will be in evidence on Friday, Feb. 19, in Evans Hall.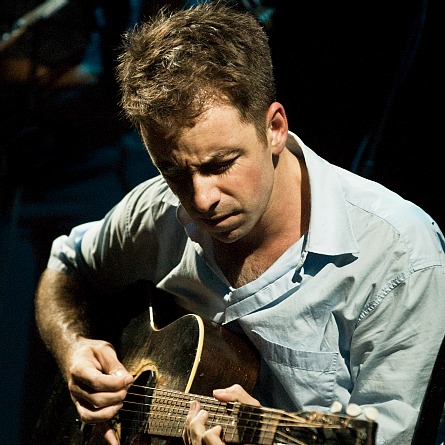 The charisma, synergy and energy of the Howard Fishman Quartet will be in evidence as part of the onStage series at Connecticut College series on Friday, Feb. 19, at 7:30 p.m. in Evans Hall.
Fishman is one of the most creative and energetic artists working today, a singer/musician/composer whose insatiable curiosity propels him to continually explore new styles of music. He has performed solo and with his bands, on the streets of New Orleans, in the subways of New York City and on the stages of some of the world's most prestigious venues. He is well-versed in jazz, folk, blues, country, pop and classical music, and his Howard Fishman Quartet fuses many of those styles in their electrifying shows.
"At a time when performers in virtually every genre are trying to stretch their stylistic boundaries, Fishman refuses to acknowledge that boundaries exist," wrote a reviewer in the Los Angeles Times.
His boundlessness goes beyond just musical styles, according to Robert Richter '82, the director of arts programming at Connecticut College.
"They're amazing to watch," Richter said. "I was so impressed by his charisma on stage, the way his band interacts, the synergy and collaboration and non-verbal communications they use to deliver their music. And the spontaneity."
Fishman says that impulsiveness is by design, and it's what brings audiences back time and again.
"We never play the same gig twice," he said. "We bring the audience for a ride, not just show up and do what they expect every time."
"I've seen many bands who connect with their audiences," said Richter, "but never a band that connects at this level. They have far and away the most synergy—and energy—I've ever seen."
Tickets are $18 for general admission, $16 for seniors and $9 for students. Tickets can be purchased online at http://onstage.conncoll.edu, by phone at 860-439-ARTS (2787) or via email to onstage@conncoll.edu.
---
February 9, 2016