Senior art majors display their works May 6-22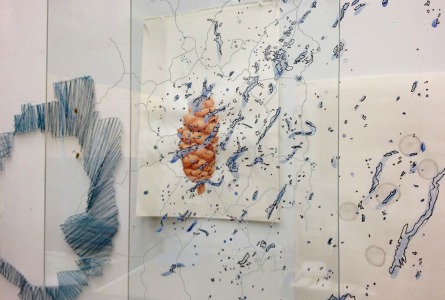 The 2016 senior thesis art exhibition begins with an opening reception from 5-7 p.m. on May 6 in the Joanne Toor Cummings gallery in Cummings Arts Center and will be on display through May 22. The exhibition is free and open to the public, Monday through Friday from 9 a.m. to 3 p.m.
The exhibition will showcase the artworks of graduating millennials as they search for authenticity through various subject matter and material. This show explores systems of societal beliefs in addition to complex ideas of cultural and personal identity. Photography, painting, sculpture and digital media are just a few of the variety of mediums used to investigate these themes.
The Class of 2016 students participating are Juan Flores, Anna Grofik, Clara Gross, Nicole Hogan, Grace Juster, Alyssa Klein, Molly McAleer, Hope Palattella, Chelsea Preston, Marley Slade, Dana Sorkin and Danping Yi.
Connecticut College is located at 270 Mohegan Avenue, New London, Conn. For more information, contact Deborah Radachy, darad@conncoll.edu, or call 860-439-2740.
---
April 21, 2016