2019
Connecticut College presents awards to alumni for their significant contributions to the College and society at Alumni Convocation during Reunion weekend each year. The following 2019 award winners were honored at Alumni Convocation on Saturday, June 1 at 10:45 a.m. in the 1962 Room (College Center at Crozier-Williams). Reunion 2020 winners will be announced at Reunion 2020.
Mach Arom '89 Award
2019 Recipient: Raja Feather Kelly '09
The Mach Arom '89 Award honors young alumni for service to Connecticut College and for distinguished achievements in their professional field or in society. The award is named in honor of Mach Arom who died of a heart attack in Rwanda while on a humanitarian mission for the International Rescue Committee. Mach is remembered for his service to his class and Connecticut College and the ways in which he carried out everything he did with intense commitment, strong presence, attention to detail and unbelievable energy.
Raja Feather Kelly '09
Raja Feather Kelly is an award-winning dancer and choreographer whose thought-provoking and pioneering work explores gender, race and the role of popular culture in society. Raja is the artistic director of New Brooklyn Theatre. In 2009, he founded the dance-theatre-media company the feath3r theory. The two companies merged in 2018. Raja has been awarded a Creative Capital Award (2019), a Breakout Award from the Stage Directors and Choreographers Foundation (2018), Dance Magazine's inaugural Harkness Promise Award (2018), the Solange MacArthur Award for New Choreography (2016) and the Princess Grace Award twice (2017, 2018). He was recently named the 2019-20 Randjelovic/Stryker Resident Commissioned Artist at New York Live Arts. "One leaves a performance of Raja's infected by his curiosity, love of craft and just plain outrageousness. We look forward to this residency and we celebrate this singular artist," said New York Live Arts Artistic Director Bill T. Jones and Associate Artistic Director Janet Wong in a statement to The New York Times.
Throughout his career, he has collaborated with a wide range of artists, including alumni from his alma mater. Raja's work exemplifies Connecticut College's proud tradition of excellence in dance.
Raja's classmates and the Connecticut College community acknowledge his outstanding contributions to the performing arts, continuing the College's commitment to producing the next generation of innovators and changemakers. In deep admiration, the Alumni Association is pleased to present Raja Feather Kelly with the Mach Arom '89 Award.
---
Agnes Berkeley Leahy Award
2019 Recipient: Frank Suher '89 P'21
The Agnes Berkeley Leahy Award, established in 1961, honors alumni who have contributed outstanding service, demonstrated by continued interest in the Alumni Association and sustained active participation in class, club or Board of Directors activities. Agnes Berkeley Leahy '21 served as president of the Alumni Association Board of Directors twice and was a member of the Board of Trustees for ten years.
Frank Suher '89 P'21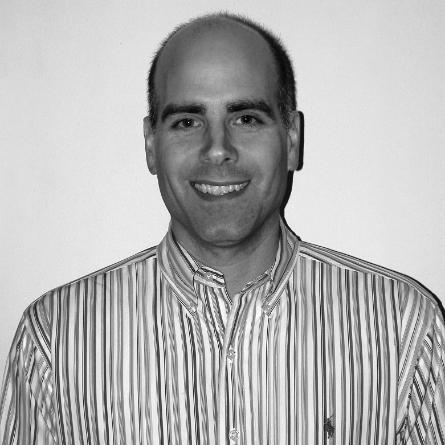 Frank Suher is recognized for his enthusiastic support and ongoing commitment to Connecticut College.
Since graduating in 1989, Frank has served in many volunteer roles for his class and the College, including class gift chair, Reunion committee member, career advisor, regional volunteer, alumni admissions representative and six years of service as a member of the Alumni Association Board of Directors. Frank was also a part of the Hall of Fame Awards Committee.
Frank has generously shared his time, knowledge and energy to enhance the alumni experience and actively engage with students at Conn.
Frank majored in government and minored in psychology at Connecticut College. He was a member of the men's soccer team, chair of the athletic advisory board, served as a tour guide and a senior admissions interviewer, and was selected as the Class Marshal for his graduating class. He is currently the co-owner and vice president of E-S Sports Corporation, a screen printing and embroidery company located in Holyoke, MA.
Frank's classmates and the College appreciate his outstanding and unwavering service to his alma mater. With deep gratitude, the Alumni Association is pleased to present him with the Agnes Berkeley Leahy Award.
---
Harriet Buescher Lawrence '34 Prize
2019 Recipient: Judy Newman '79
The Harriet Buescher Lawrence '34 Prize recognizes alumni who are leaders in improving society or inspiring others for good, either through direct service or through changing the climate of human life materially, socially, ethically or spiritually. Harriet Buescher Lawrence spent the last years of her life increasingly involved with charitable activities and in support of higher education.
Judy Newman '79
Judy Newman's long and successful career in publishing has been driven by her passion for reading and her desire to support teachers and inspire elementary school students to read. In 1986, she helped launch Bantam Doubleday Dell's Trumpet Club. For the past 26 years, she has overseen the Scholastic Reading Club as Executive Vice President and "Reader-in-Chief." Scholastic Book Clubs reach nearly one million teachers and 26 million children in classrooms nationwide every year. In 1999, Judy created Scholastic Book Clubs' ClassroomsCare initiative, which teaches children the value of reading and giving.
Judy served for eight years as Chairman of the Board of Reach Out and Read and currently advises this national literacy organization that advocates for children's literacy and encourages parents to read regularly to their children. Today, the organization partners with 5,800 program sites and distributes close to seven million books each year. She is also a Board Advisor to Book Trust. Most recently, Judy has become a children's book author herself. Publishing under the nom de plume Pepper Springfield, Judy has published three books in a series about the Bobs and the Tweets.
Judy has generously offered career advice on the publishing industry to Conn students and provided them with internship opportunities. She has also served as a class correspondent and Reunion committee member. Judy's roles as mentor, advocate, coach and cheerleader for literacy are exceptional.
Judy's work reflects the values that have been instilled in graduates of Connecticut College from its beginning. The Board of Directors of the Alumni Association is proud to award Judy the Harriet Buescher Lawrence '34 Prize in recognition of her significant achievements in promoting literacy and a love of reading among children throughout the nation.
---
The Goss Award
2019 Recipient: Heather Morrison '69 P'95
The Goss Award recognizes alumni who, through their enthusiastic participation in programs and activities, have made a significant contribution to the Connecticut College community. This award was established by Cassandra Goss Simonds '55. Cassandra served in a wide range of positions as a student and as an alumna, including as class president and as president of the Alumni Association Board or Directors.
Heather Morrison '69 P'95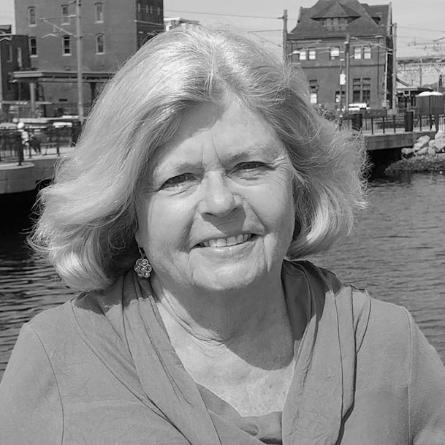 Heather Morrison is recognized for her unparalleled devotion to Connecticut College and her class.
Heather is an active and enthusiastic supporter of Connecticut College, always ready to help when needed. Her love and commitment to her alma mater are infectious. She currently serves on the Alumni Association Board of Directors, as a Reunion committee member and as the Class of 1969 gift chair. Because of her leadership, the Class has secured the highest donor count of any 50th Reunion Class in history, breaking the previous record set by the Class of 1949. The Class has also set a record in gifts to the annual fund, capital purposes and planned giving, breaking the record by the Class of 1960. She is a consistent and generous supporter of the College's annual fund and, most recently, became a member of the Rosemary Park Society.
Heather majored in government at Connecticut College and earned her M.A. in International Relations from the University of Southern California. Following graduation, she spent a number of years overseas in Tokyo and London. Heather's career in non-profit fundraising, marketing and public relations includes positions as vice president of development and marketing at Lawrence Hospital Center in Bronxville, N.Y. and vice president of strategic planning for the United Way of Westchester and Putnam. She currently volunteers at the Westchester Community College as a mentor to ESL students and has volunteered at the National Archives in New York City assisting with genealogy research.
This award recognizes Heather for her significant contributions to the College and the respect and admiration she has earned from the entire class. She exemplifies all that this award is meant to honor. It is with great pleasure that we commend Heather Morrison for her selfless work on behalf of her class and Connecticut College and present her with the Goss Award.
---
The Alumni Tribute Award
2019 Recipient: Alice Reid Abbott '69
The Alumni Tribute Award, established in 1986, honors an alumna or alumnus who has given sustained and extraordinary service to the College. Service must be in keeping with the purposes and spirit of the Alumni Association, but it doesn't have to be given through the Association. Nominees cannot be currently employed by the College or members of the Association's Board of Directors. Nominees must be approved by the Board. The award is presented annually to a member of a Reunion class during the Annual Meeting of the Alumni Association.
Alice Reid Abbott '69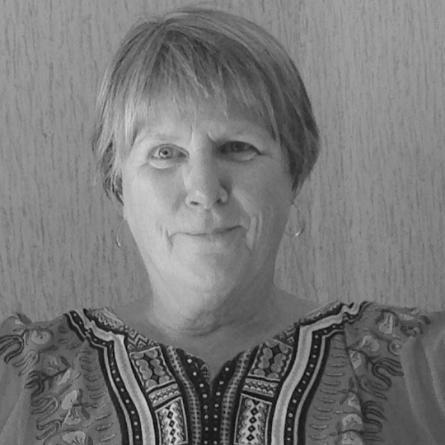 Alice Reid Abbott has dedicated over fifty years of invaluable service to her class and to Connecticut College. She has gained the respect of her entire class with her thoughtfulness, enthusiasm and dedication to her alma mater.
Alice was a religion major at Connecticut College. After graduation, she went on to earn a Master of Business Administration from Northeastern University in 1974.
Alice has served as class president for ten years. She co-chaired the 35th Reunion and has actively participated on all Reunion committees since then. She has served as a class gift officer and class correspondent. She was also the class vice president for over ten years. Alice has contributed generously to the annual fund every year since graduation, a testament to her unparalleled loyalty to the College.
This award recognizes Alice for her sustained and exemplary commitment to Connecticut College and her class. She truly embodies the traits that this award is meant to honor. It is with sincere gratitude and admiration that Connecticut College recognizes Alice Reid Abbott with the Alumni Tribute Award.
---
Do you know a CC alum you would like to nominate for one of these awards? Please email the name of the nominee and a brief description as to what qualifies them for this honor to alumni@conncoll.edu and the Alumni Association Board of Directors will consider that nominee.