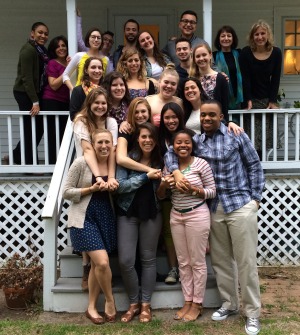 Currently, there are 69 sophomores, juniors and seniors enrolled in the Holleran Center certificate program as Program in Community Action (PICA) scholars.
Class of 2018 selections took place in Fall 2015. These talented students represent diverse departments and programs here at Connecticut College.
PICA students learn to effectively address issues that relate to public policy and social equity within the challenges of contemporary society. The Center provides a holistic approach that integrates academic classes, Center-based seminars, community participation, skills-based workshops, the junior internship, and the senior integrative project. These strategies develop personal and professional skills and awareness, and deepen a transdisciplinary understanding of community issues locally and globally.
PICA students have the opportunity to engage in collaborative community-based public policy and social ethics work while enrolled in the certificate program. These students learn how community-based organizations work, acquire active citizenship skills, and contribute to advancing the local community.
Read more about these scholars and their PICA Interests: Class of 2020, Class of 2019, and Class of 2018.
Pictured: Holleran Center PICA scholars in the Class of 2014 celebrate their certification at an end of year party.