Award-winning investigative journalist to be 2016 Commencement speaker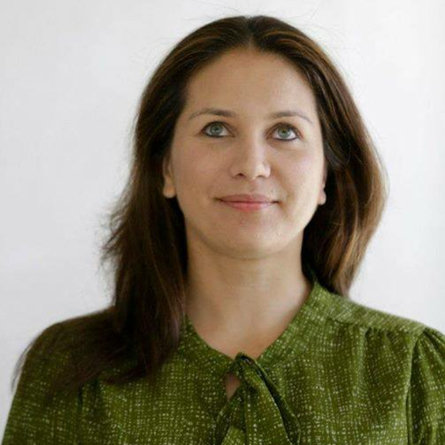 Investigative journalist Rukmini Maria Callimachi will be the keynote speaker at Connecticut College's 98th Commencement on May 22, 2016.
Callimachi is a foreign correspondent for The New York Times. She has written some of the most important stories of our time, often at great personal risk.
"From her exposé of the inner workings of Al-Qaeda to her reporting on hostage ransoms, her work has demonstrated fearlessness, tolerance, and a singular dedication to the truth," said Connecticut College President Katherine Bergeron.
In 2014, Callimachi won the Michael Kelly Award, presented annually to a journalist who embodies "the fearless pursuit and expression of truth." In 2011, she was awarded the Eugene S. Pulliam National Journalism Writing Award for her article, "Haiti-Hotel Montana." She has twice been a finalist for the Pulitzer Prize. Most recently, Ms. Callimachi won the George Polk Award, one of the most prestigious awards in journalism.
A native of Romania who left as a child with her family during the Communist regime, Ms. Callimachi graduated from Dartmouth College and subsequently earned a master's degree in linguistics from Exeter College, Oxford.
She began her journalism career working for a daily paper in Illinois, with the goal of one day becoming a foreign correspondent. Her post-Hurricane Katrina reporting for the Associated Press earned her one of her first national journalism awards, launched her international reporting career, and put her on the path to achieving her goal.
Callimachi was nominated to be Commencement speaker by a committee of Connecticut College students, faculty and staff. She will receive an honorary degree during the ceremony.
---
September 18, 2015