Conn appoints new members to Board of Trustees
Eight alumni have joined Connecticut College's Board of Trustees, including a Young Alumni Trustee from the Class of 2021. The new trustees began their service on July 1.
The new trustees are:
Jessica Archibald '95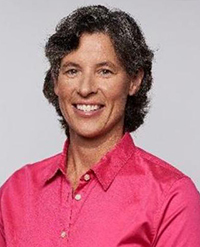 Jessica Archibald is a managing director and member of the Investment Committee at Top Tier Capital Partners in San Francisco. She is co-lead of the Funds team and participates extensively in the capital formation efforts of the firm. Archibald joined Top Tier's predecessor firm Paul Capital in 2005. Prior to joining Top Tier, she was part of the investment team at Care Capital LLC, a venture capital firm specializing in biotechnology. Before that, she spent five years at Salomon Smith Barney.
Archibald serves as a west coast board member of Team IMPACT, an organization which tackles the emotional trauma and social isolation experienced by children facing serious and chronic illnesses by matching them with a college athletic team through a two-year therapeutic program that complements their medical treatments.
Archibald studied abroad at Glasgow Caledonian University in the fall of her junior year and graduated in 1995 with a major in math and economics. She took a business school semester abroad at the University of St. Gallen in 2001 and earned her M.B.A. in finance from NYU's Stern School of Business in 2002. She was a member of the varsity crew team and was inducted into the College's Athletic Hall of Fame in 2006. She continued to row competitively after graduation through the New York Athletic Club where she was a nine-time national champion and she competed in the 2000 and 2004 Olympic trials.
Lawrence "Nat" Damon '93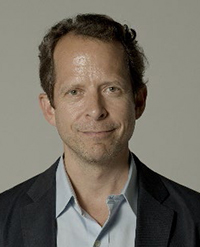 Nat Damon is the founding Executive Director of Reach Academics, an organization that works closely with K-12 schools to strengthen relationships among students, teachers, staff, parents and administrators to ensure all members thrive. He also hosts the "Reach.Teach.Talk" podcast and currently serves as the interim middle school director at the Archer School for Girls in Los Angeles. Previously, Damon served as a leader in a number of independent schools in California. He was assistant head of School/Upper School director at The John Thomas Dye School in Bel Air, CA; and founding academic dean/dean of students at Sierra Canyon in Chatsworth, CA. As an English teacher for grades 6 through 11, he has held positions at The Park School (Brookline, MA), Derby Academy (Hingham, MA), and Harvard-Westlake School (Bel Air, CA). He is the author of two books: "True Colors in My Ordinary World" (2020) and "Time to Teach: Time to Reach" (2018).
Damon is a member of the Board of Governors at Soho Parish Primary School in London and was recently elected to the board of the Episcopal School of Los Angeles. He has served as a board member of Beacon School for Boys and Valley Charter Schools in North Hills, CA, with three years as Board Chair.
Damon graduated in 1993 with a major in American studies and psychology and earned his M.A. in English literature from Middlebury College in 2000.
Mark Fallon '92
Since April 2020, Mark Fallon has served as Chairperson and Chief Executive Officer at APTIM, a portfolio company of Veritas Capital. APTIM specializes in engineering, program management, environmental, energy efficiency, sustainability, resiliency, disaster recovery, critical facility reliability, and contingency construction solutions and services. Prior to joining APTIM, Fallon served as president and CEO for Envirocon and Modern Machinery. Previously, he held various leadership roles at CH2M, including board member, president of Global Regions, managing director of Europe, and president of Global Nuclear Business. Fallon began his career in the U.S. Department of Energy where he served as a senior advisor to the U.S. Secretary of Energy.
Fallon has served as a director of the Denver Scholarship Foundation, a member of the Advisory Committee to the Export Import Bank of the United States, and a member of the Environmental Management Advisory Board of the U.S. Department of Energy.
Fallon graduated in 1992 with a degree in Government.
Alice Handy '70
Alice Handy is the founder, former president, and CEO of Investure, an outsourced investment office for colleges and foundations with $12 billion under management. Before founding Investure, Handy served the University of Virginia for 29 years, beginning as its first investment officer, later becoming treasurer, and finally president of the University of Virginia Investment Management Company (UVIMCO). She was the treasurer of the Commonwealth of Virginia from 1988 to 1990. Handy began her career as a bond portfolio manager and assistant vice president at the Travelers Insurance Company.
Handy serves on the board of the American Friends of the National Gallery London and the Charlottesville Area Community Foundation. She also generously contributes her expertise to the investment committees of St. Jude's Hospital, the Thomas Jefferson Foundation, the United Way of Greater Charlottesville, Sweet Briar College, and the Smithsonian Institution.
At Connecticut College, Handy majored in economics and graduated with a B.A in 1970.
Sydney Lamb '21 (YAT)
Sydney Lamb majored in American studies, minored in sociology, and has achieved dean's honors or high honors every semester. She received the Vera Snow Graduate Fellowship, the Class of 2003 Prize in American Studies, and the Robert Hampton Award which is awarded to two seniors who have contributed the most to the College and community. During the summer of 2019, Lamb was an intern at the Columbia University Pre-College Program in New York. There she assisted professors with courses for high school students and produced media and marketing content for the program. Lamb also studied abroad in the fall of 2019 at University College London where she studied American history and the history of antiquity.
Lamb served as a representative on Honor Council for all four academic years, most recently as the Council's chair where she presided over weekly meetings. Lamb was the creative director and co-president of the Womxn's Empowerment Initiative, produced and directed theatrical productions with over 100 participants, organized leadership committees, and raised funds and awareness for local women's empowerment non-profit organizations.
Sarah A. Mudho '98
Since 2015, Sarah Mudho has served as General Counsel at Wellspring Capital Management, a private equity firm in New York. She also became the Chief Compliance Officer subsequently in 2017 and serves as a member of the firm's investment committee. Prior to joining Wellspring, Sarah was a counsel in the Corporate Department at Paul, Weiss, Rifkind, Wharton & Garrison LLP in New York. As a member of the mergers & acquisitions group at Paul Weiss, Mudho worked on various foreign and domestic acquisitions and investments, divestitures, joint ventures, recapitalizations and other transactions for U.S.-based and overseas clients engaged in a wide variety of businesses, including the steel, manufacturing, defense, hospitality, healthcare, sporting goods and consumer goods industries.
Mudho graduated cum laude in 1998 with a degree in International Relations and received her J.D. from Columbia Law School in 2001. While at the College, she played on the varsity Women's Basketball team for three seasons and participated in Umoja all four years. Sarah's brother, Christopher, also attended Conn as a member of the Class of 2001.
Devon Danz Preston '93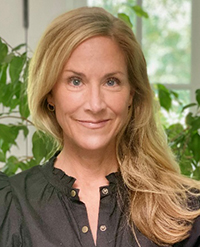 Since 2014, Devon Preston has worked with children living in foster care as a court appointed special advocate with Marin CASA. Her professional career has primarily focused on the environment and sustainable development. She has held positions as an environmental program officer with the Rhode Island Foundation, executive director of the Washington County Regional Planning Council, environmental compliance officer and sustainability manager with the Presidio Trust, and with the National Audubon Society.
Preston serves as vice-chair of the board of Insight Garden Program, an organization that facilitates an in-prison curriculum and reentry support for people leaving prison. While a student at Conn, Preston was a volunteer at the York Correctional Institution for Women, which sparked a lifelong interest in and advocacy for prison policy reform. She is also a board member of Children for Change and a trained volunteer in support of domestic violence survivors.
Preston earned her B.A. from Connecticut College in 1993 with a major in Environmental Studies and a minor in English and an M.S. in Environmental Policy from the University of Michigan School of the Environment in 1999. Devon's sister, April Danz, also attended Connecticut College and graduated in 1996.
Maarten Terry '83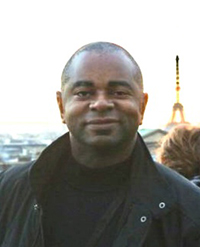 A media executive, Maarten Terry has more than 30 years of experience in direct marketing and brand management in diverse categories including telecommunications, books, magazines, coffee and tobacco. Terry is a founding partner of ConvergeDirect, a direct response media firm that delivers strategic solutions in media planning and buying, analysis and marketing services. Prior to ConvergeDirect, he was vice president and group marketing director for Time4Media, a division of Time, Inc., and product manager for Philip Morris and Kraft Foods.
Terry serves as a senior mentor for COOP Careers, an organization which works to help individuals overcome underemployment by improving digital skills and making peer connections. He is a former board member of the United Way of New Canaan and a former board member and vice president of A Better Chance of New Canaan, a community-based organization focused on offering academically talented minority students a range of opportunities which may not be available in their own communities.
Terry was a sociology-based human relations major at Connecticut College. He received the Anna Lord Strauss award during commencement in honor of his volunteer work at the Community Resource Commission Afterschool Center, his role in coordinating the relief effort on campus for victims of a major fire in New London, and his work to establish a local youth chapter of the NAACP. He previously served as a member of the Alumni Association Board of Directors.