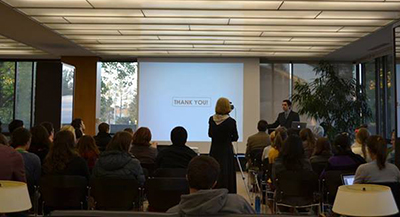 Arabic Studies has built a rigorous learning community composed of faculty, tutors and a wide range of activities designed to involve students in the language and culture of the Arab world.
As part of the Arabic Studies learning community, students form study groups, work with language tutors, practice with senior classmates and learn from faculty who are invested in student success. Learning Arabic might seem daunting at the beginning, but the rich resources within the Arabic program's learning community will ensure you never face this challenge by yourself.
Arabic Studies works with the College's Academic Resource Center (ARC) to nominate and train advanced students of Arabic as tutors to incoming students. Each semester, a number of excited and energetic Arabic students will be ready to help you meet the challenges of learning a new language.
Here are some more examples of opportunities to get involved in the Arabic learning community on campus:
Language table: Students of Arabic and the Arabic tutors speak Arabic over lunch in the dining Hall
Arabic movie nights
Arabic dinner and music: An annual event open to the whole campus community, it highlights Arabic culture and music with delicious Arabic food cooked by the dining hall staff.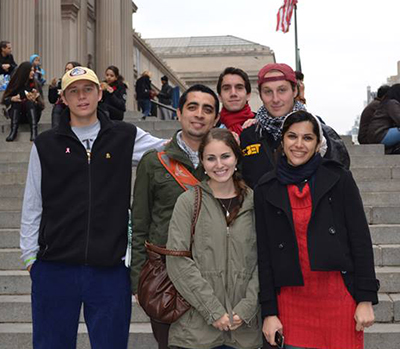 Arabic Studies students visit the Metropolitan Museum in New York: from left: John Daniels '14, Professor Muhammad Masud, Zachary Balomenos '14, Max Nichols '14, Molly Vatis '14 and Professor Waed Athamneh