Arabic Studies at Connecticut College is hosted in the Classics department.
We offer a variety of courses on the language, literature and culture of the Arab world.
Students can pursue a minor in Arabic Studies.
Rigorous and challenging, Arabic studies is known for its faculty-student engagement and supportive learning community.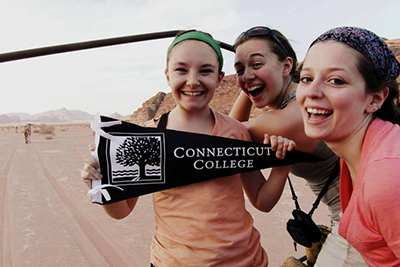 At left, Arabic Studies students Christine Connolly '16, Vanessa Correia '16 and Kaitlyn Garbe '15 on a Jeep ride in Wadi Rum, Jordan, while participating in the Jordan Summer Program.