2020-2021 CCSRE Events
Please visit the College Calendar for final dates, times and locations of CCSRE events. Most events are open to the public, and most are free of charge.
A Post Election De-Brief
with breakout affinity rooms to talk through the 2020 Presidential election results.
Wednesday, November 4
5:30-7pm
What Does Anti-Asian Racism in the U.S. Look and Feel Like?
A panel discussion with Professors Bhatia, Sheth, Hanna, and Takamori about anti-Asian racism and how it has been exacerbated by the Covid-19 pandemic. 
Monday, October 26
4-5:15pm
On Blackness: A Conversation between Latinx and Black Communities
Learn about the long history of anti-blackness and colorism in Latinx communities and the relationship between peoples of African diaspora.
Friday, October 16
4pm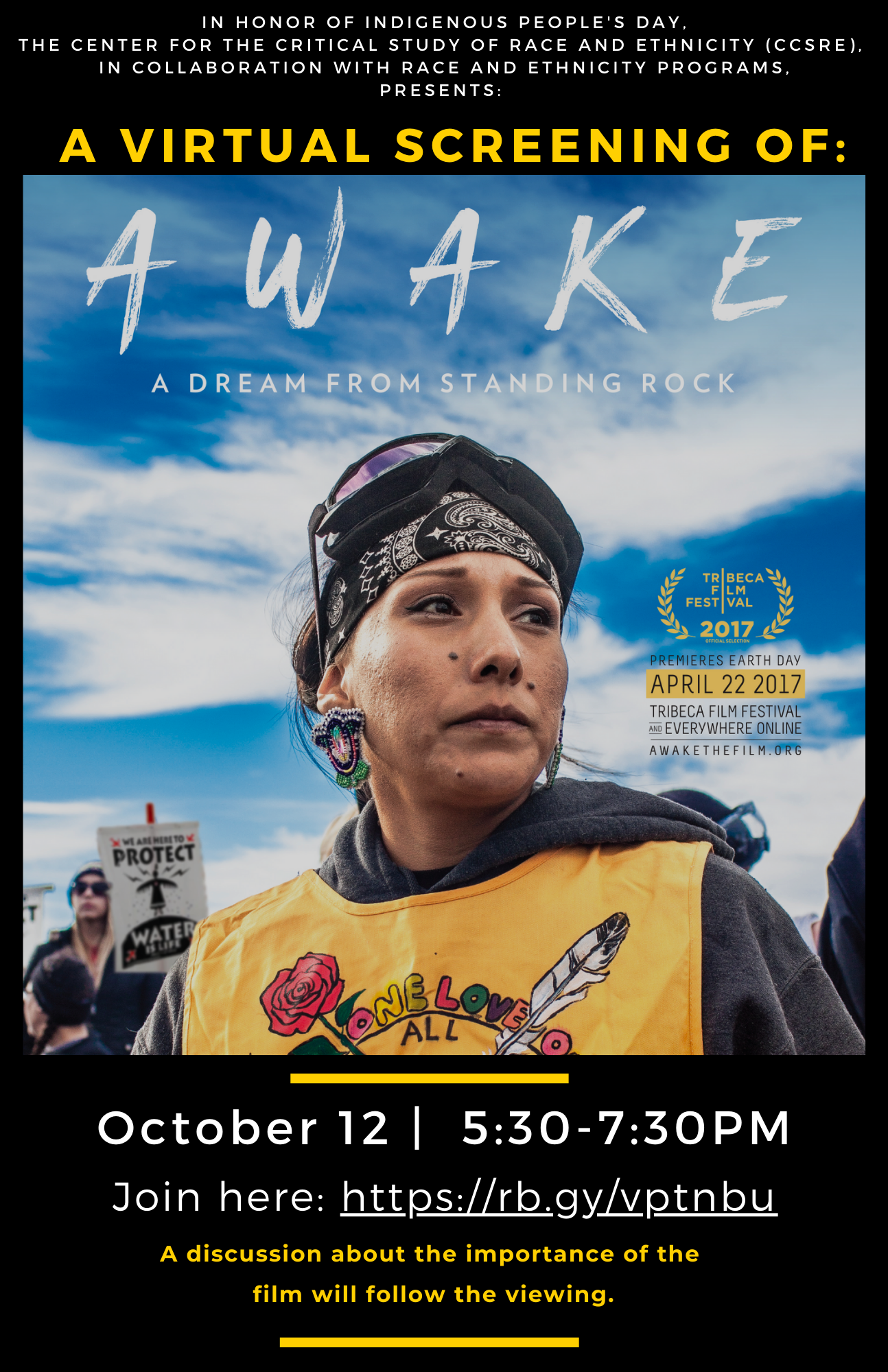 A Virtual Screening of Awake: A Dream from Standing Rock
In honor of Indigenous Peoples Day.
Monday, October 12
5:30-7:30pm