The student experience in Slavic studies is characterized by close faculty-student relationships, a rich array of extracurricular activities, and frequent trips off campus to attend cultural events in neighboring cities. The department is well known for its family atmosphere and for the individual attention that its faculty gives to students.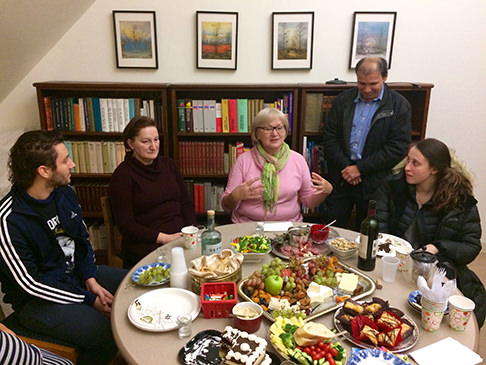 Slavic studies students often visit faculty in their homes, meet faculty on campus for coffee or a meal, or gather for lunch at the Russian table in Freeman dining hall.
All students benefit from belonging to a group of highly committed students and faculty devoted to the study of Russia's cultural heritage, language, and its historical and contemporary impact on world affairs.