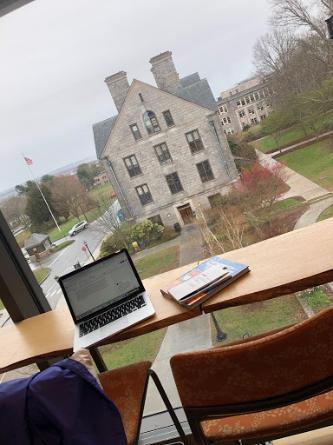 New London Hall
This has become my favorite day-time studying nook. Whether I have journaling to do for my Pathway course or I need to outline a paper, it's the perfect spot to do some work while also enjoying the view of everyone walking between classes. For me, it's a good thinking spot where I can brainstorm and look around. It's also usually quite easy to find a quiet spot as classes are not always taking place on each floor.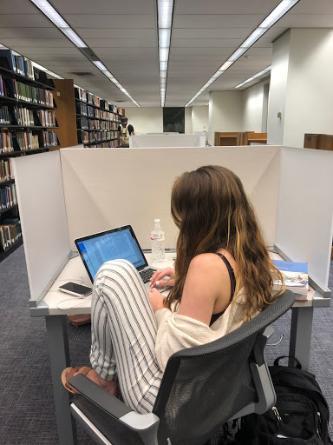 3rd The third floor of Shain Library
The third-floor cubicles in Shain Library become my best friend when exam period rolls around or when I have reading for classes due. The third floor is the silent floor, where talking and loud noises are frowned upon. Personally, I need complete silence to be able to give my full attention to a piece of work and analyze it. It's also convenient that the Blue Camel Cafe is right downstairs for when I need a pick-me-up!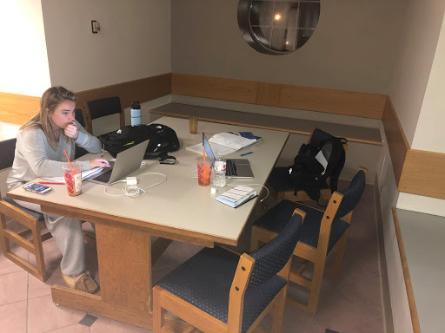 Above Harris Dining Hall
The best part of living in North Complex (the Plex) is having a built-in study space. During winter or when I don't have time to walk to the library, being able to head to these tables has been a lifesaver. I also find it is an easy meeting spot for group projects or to do work with friends. Molly (pictured) and I have had some busy nights here. When we get hungry we can walk downstairs to Harris Refectory and bring our dinner up with us to continue our work.