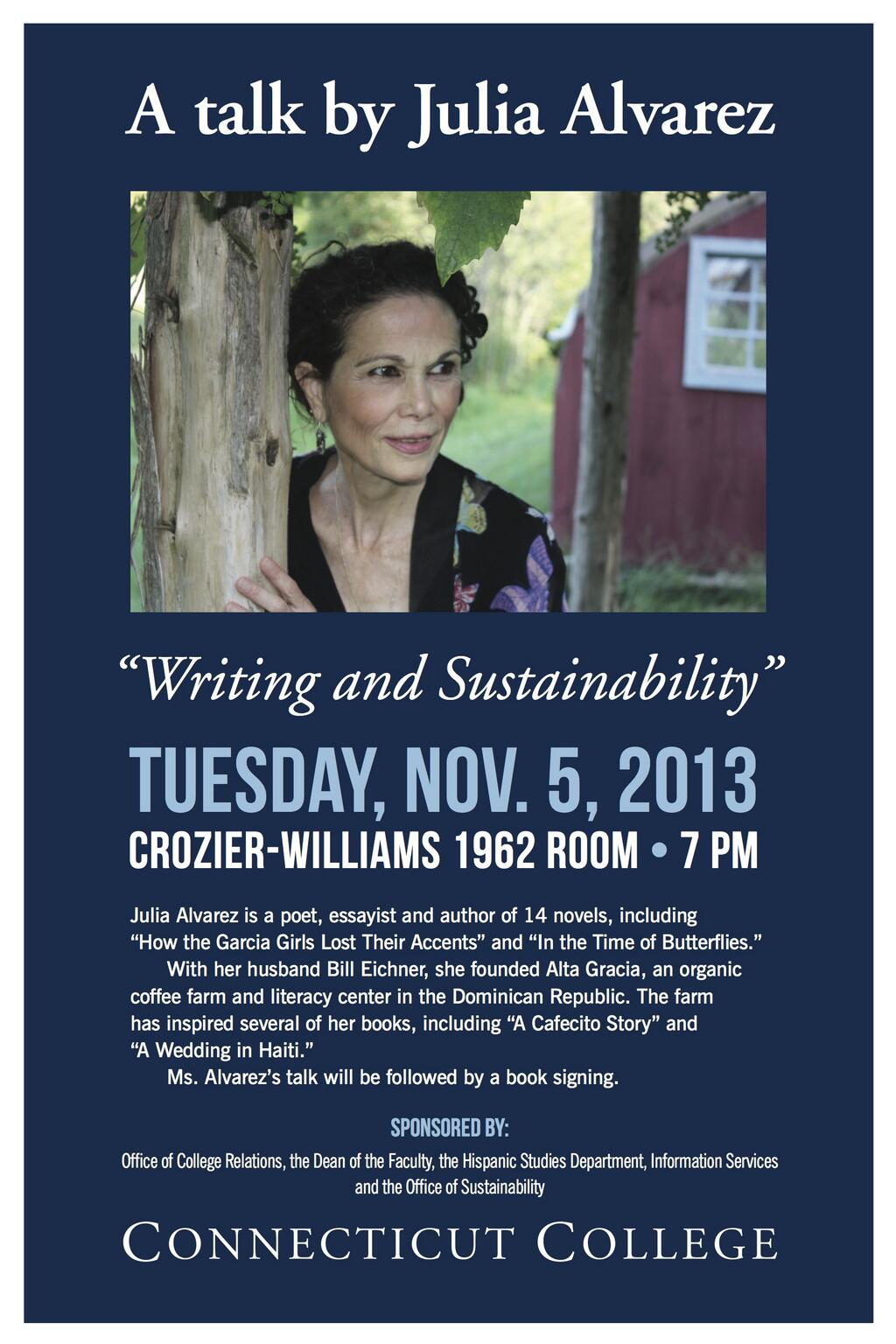 This week, I attended a dinner with author Julia Alvarez, which brings my count of famous-authors-I've-met-in-the-past-month up to two.
...That's pretty darn impressive.
Julia Alvarez is a renowned Latina writer who was speaking at Connecticut College on the topic of sustainability. I have read one of her books and seen a movie adaption of another. She also embodies the type of writer I hope to be, so having a chance to eat dinner with her was a once-in-a-lifetime opportunity for me.
Upon meeting her, I found out how fun, tenacious and humorous she really is. During dinner, she regaled us with stories about her two years at Conn and her father's strictness concerning boys. She told us how her father would visit early on Sunday mornings, "so you know, we couldn't do much the night before…" leaving us giggling to ourselves.
She was intrigued about the sustainability programs we have on campus today, especially the Sustainability Representatives Program that I'm part of. She was interested in the diversity representatives we have in every house and declared that she'd have to talk to people at Middlebury (where she is a writer-in-residence) about implementing a similar program.
I came away from this dinner knowing more about Julia Alvarez, the person, instead of Julia Alvarez, the writer, and wouldn't have it any other way.