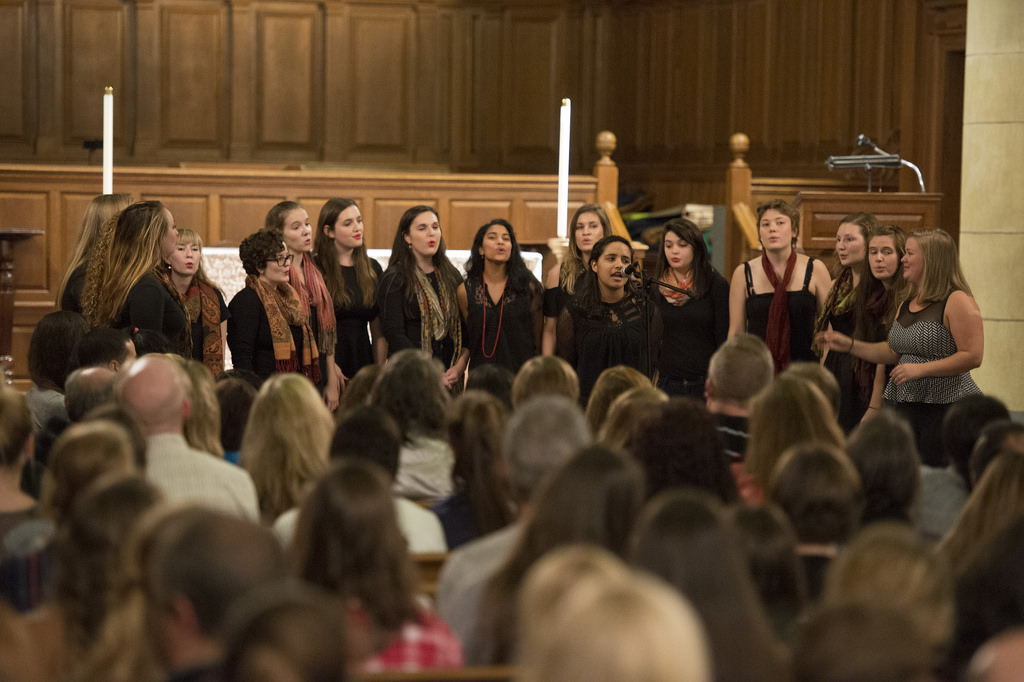 Music was in the air last weekend.
Fall Weekend kicked off with a Musicians Organized For Bands' Rights on Campus (MOBROC) concert. The event gave student bands an opportunity to show off their musical abilities and gave the audience a chance to show off their '90s grunge-inspired dance moves. The lineup included student groups Canopy, the SB's and Montreal Protocol, but the real treat came at the end of the show: We got to hear our beloved President Bergeron sing. When she and her husband, Butch Rovan, got on stage, the audience began to chant "Queen B" and bow down.
It was quite the experience. Needless to say, "Queen B" gave a flawless performance.
It was interesting, although not very surprising, to see a lot of faces from MOBROC groups performing one night later during the weekend's other huge musical event — the annual Fall Weekend a cappella shows. For years, the seven a cappella groups have performed together during Fall Weekend, and the crowds have grown so much that two shows are needed. The pinnacle of the night might have been when the ConnArtists performed "Fix You" by Coldplay. It was so moving that the audience was completely silent.
Other groups lightened the mood with some humor: Vox Cameli performed a zealous Lady Gaga mashup, the Williams Street Mix drew inspiration from SpongeBob and the ConnChords pulled out some unexpected dance moves.
It was such a musical start to the weekend, with tons of talented Camels involved.