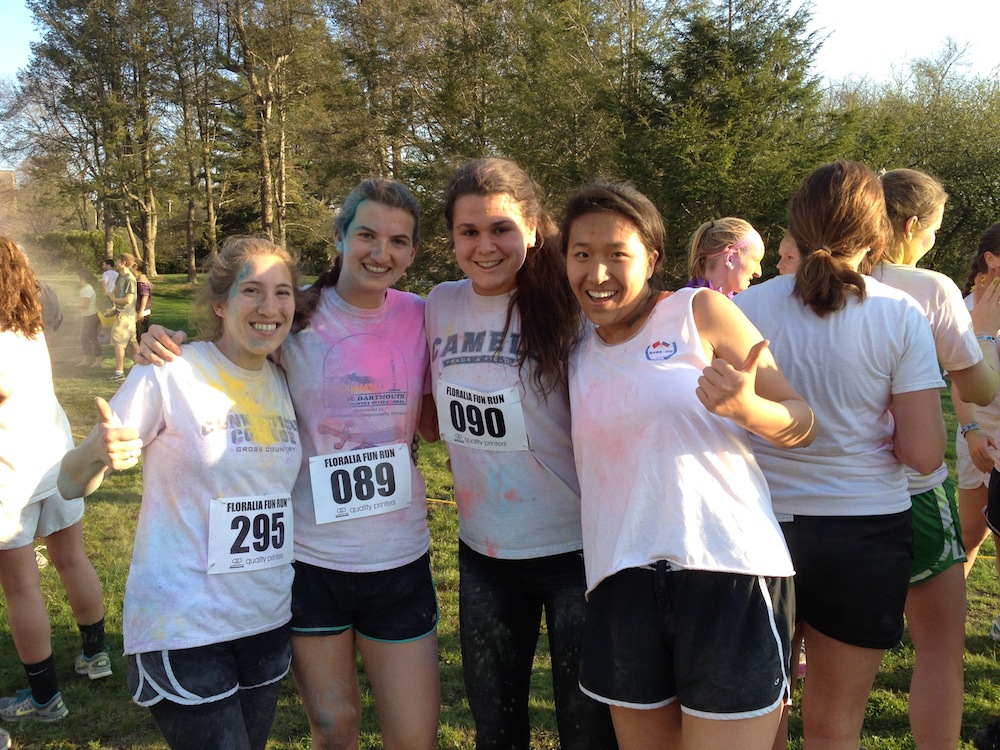 Floralia, our spring festival, kicked off a day earlier than usual with a 5K color run last Friday afternoon. My friends and I threw on our white T-shirts and met at the back of Cro, the student center. We joined a giddy, lively crowd as music pumped-up the runners. Clouds of colored chalk powder already floated through the air as we dipped our hands into buckets and threw globs of it at each other.
Moments later, the race began and we were off on a course that took us all around campus, even to places I hadn't known existed. (As we looped around the Lyman Allyn Museum, on the south end of our campus, I realized there was a stone mushroom garden. Who knew?!) As we ran past different intersections on campus, members of campus organizations, including Student Health Services, the Think S.A.F.E. Project, Student Activities Council and others, threw colored powder at us. We blindly ran through the clouds of color, which added to the thrill of the run.
My friends and I were having so much fun that, before the run had even ended, we talked about our plans to do it again. We had to pause our conversation, however, when we encountered obstacles such as low-crawl nets, hurdles, and a stone wall. Though the quirky, unexpected obstacles bore no resemblance of my usual 5Ks from the cross-country season, the hills certainly did. My friends and I agreed that the color run would beat a cross-country race any day. There's just no competing with color.