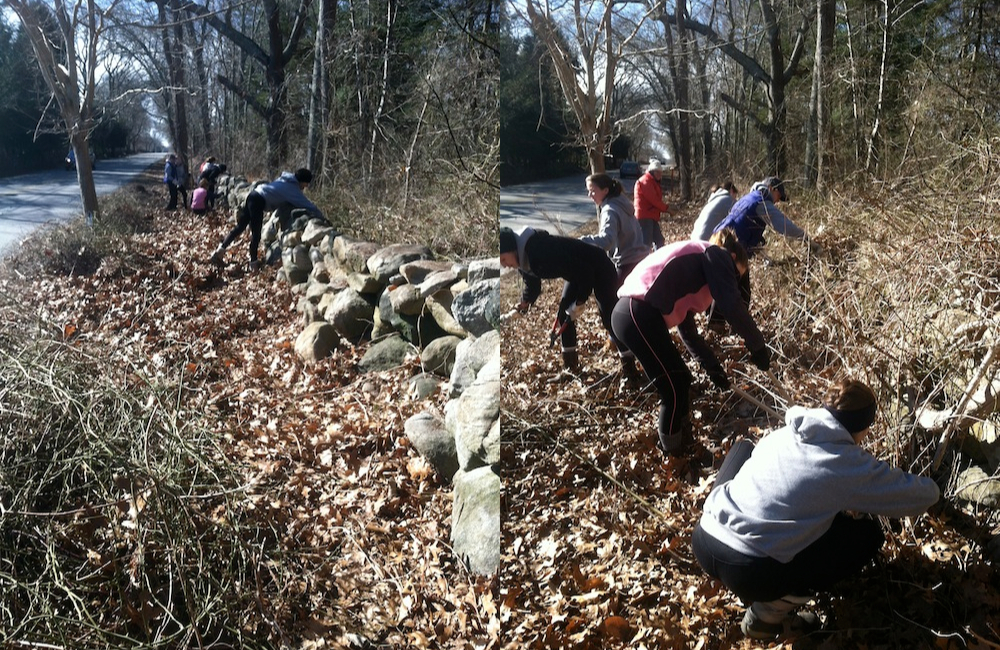 One of the most valuable skills I've learned this year is how to organize: how to organize an event, how to organize people and how to manage down-to-the-detail. I was responsible for organizing a community service day for 50 volunteers. It's a lot more complicated than you might think.
The community service day I organized was part of a class project within the College's Goodwin-Niering Center for the Environment, and the 50 people were my teammates from the Conn College Track and Field team. The job? Clearing invasive species and brush from two preserves managed by Avalonia Land Conservancy in nearby Mystic, Conn.
For my Goodwin-Niering Center project, an academic center at Conn that focuses on the environment, I'm working to broaden Avalonia's member base and get more young people involved with the organization. Since the track team does a community service project every year, I thought this would be the perfect opportunity. Since the team is large, we decided to split up and spend two days working at two different preserves run by Avalonia, both in the Stonington area about 20 minutes north of campus. The most challenging part of organizing the whole event involved gathering the equipment we needed to clear the heavy brush. To do that, I reached out to the geology department and the Connecticut College Arboretum; who each kindly lent me clippers, loppers, shovels and gloves.
Both days were great successes. The activity also seemed to provide a fun break for the athletes. I loved being able to connect two of my passions in such a productive way, and I look forward to using this new knowledge to create other such experiences.