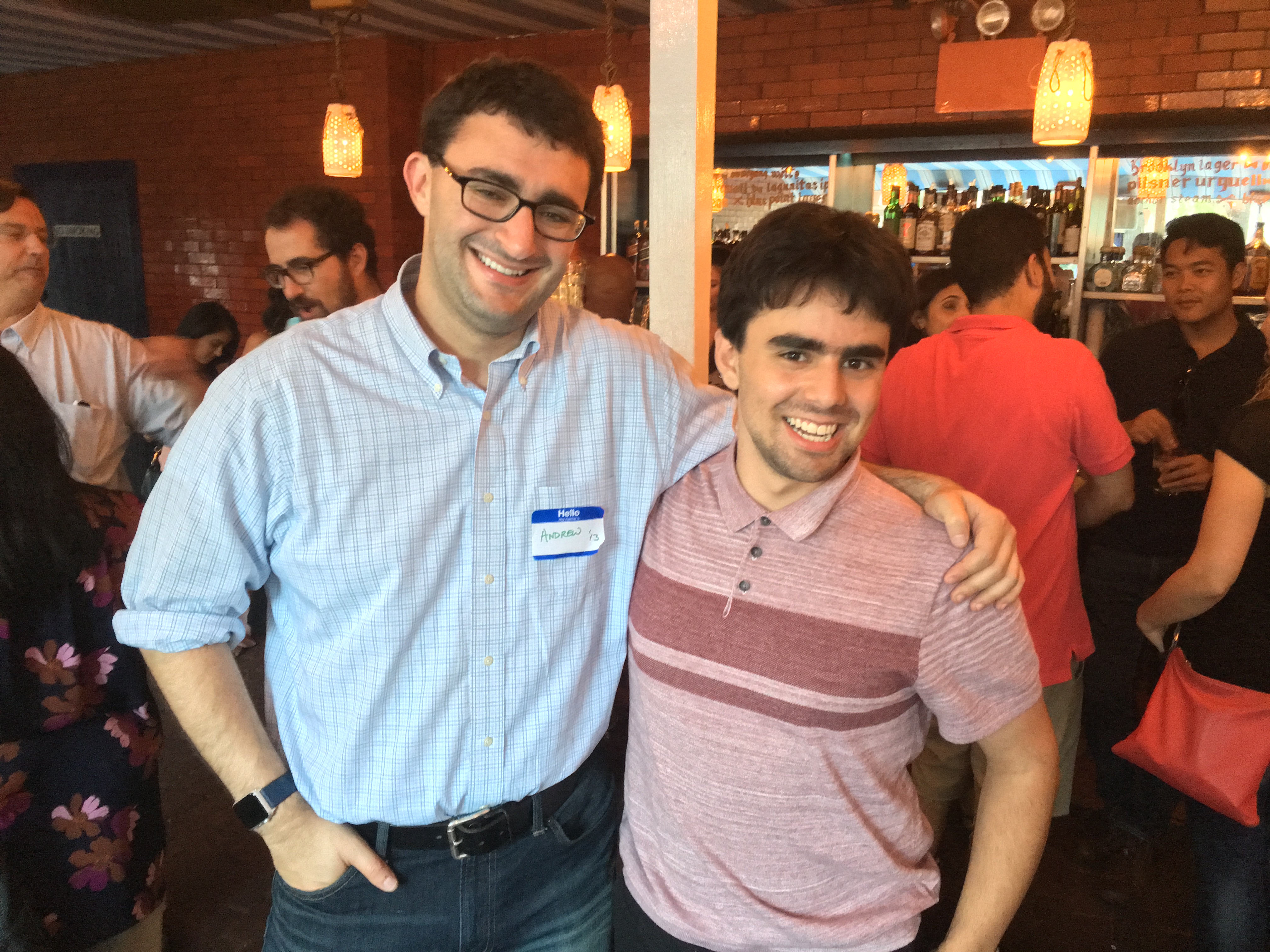 I recently had the opportunity to go on a field trip to New York City with other students, faculty and staff from the Ammerman Center for Arts and Technology, one of the five academic centers on campus, which fosters students, faculty and staff doing interdisciplinary work in arts and technology. We began our day in the city with a visit to Flavor Lab, a New York-based audio production company. We met with Eric Stern '13, an Ammerman Center alumnus who works there. He showed us around the company's studios and described his work editing audio for TV shows and films. Given my interests in sound and music, it was fascinating to see this space as a potential place where I could work at with my Ammerman Certificate after graduation.
We then ate lunch and professors Jim McNeish, Wendy Moy and Shawn Hove led me and a group of students interested in sound to two museums featuring sound-related exhibits. We started by taking the R train uptown to Columbus Circle where we went to the Museum of Art and Design, which featured a multi-floor exhibit called "Sonic Arcade." My favorite part of this exhibit was the fourth floor. When we exited the elevator we entered a noisy installation by the collective MSHR titled "Knotted Gate Chant Cycle." Set up around the room were five different arches along with many multicolored lights and speakers. The installation reacted to our movements with various lights and sounds. This was a very fun piece to play and experiment with.
We also went downtown to the Rubin Museum of Art, which featured an exhibit on its top floor focusing on Himalayan soundscapes as well as several other related installations on other floors. This included a composition for the grand spiral staircase connecting the museum's six floors that changed depending on what floor you were on. My favorite feature of this museum was the deep listening room in the style of the late composer Pauline Oliveros, which enabled visitors to sit down and take in the sounds of the museum.
After going to the museums, we went to a restaurant in the Bowery neighborhood of Manhattan for a reception with Ammerman Center alumni. It was great to be able to network and hear about the experiences of alumni from a wide variety of fields. We bonded over past and present experiences, mainly worrying about how to craft a good senior integrative project, the capstone project that Ammerman Center scholars create in their senior year.
I really had fun traveling to New York with other students and professors from the Ammerman Center. Seeing what it is that people are currently interested in creating and showing off-campus helps me to get ideas for what I can do at Conn, and share them with my friends. I'm glad that the Center gave us this day to have this experience.